Policy Advisers Graduate Development Programme
Description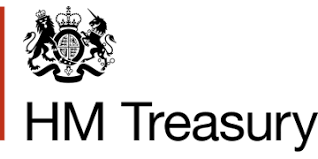 How to Apply
HM Treasury is the government's economic and finance ministry. We maintain control over public spending, decide how money is raised from taxpayers, set the direction of the UK's economic policy and work to achieve strong and sustainable economic growth.
At HM Treasury, we influence policy across all government departments. Our work touches every aspect of everyday life. And you don't need to be an economist to help us do it. We train, develop and support graduates from all degree subjects and universities to make a real, positive and lasting impact across the UK. It all begins here.
Everything that we do at HM Treasury is intrinsically linked to everyday life in the UK. Our work covers important policy areas such as housing, education, health, local government, policing and pensions. We also support the wider economy by funding growth and business innovation to put the UK economy on a sustainable footing. This work has never been more meaningful than in current times, where we've been directly behind building the Furlough Scheme and Job Retention Scheme, working to support the country's people during the global COVID-19 pandemic.
As a Policy Adviser, you'll become a specialist in a particular policy area. Your job will be to provide the government of the day with the best advice possible, to help them to make decisions in the best interests of the public we serve. And your work will have a direct impact on the lives of millions of people.
No two days are the same for a Policy Adviser. One day you might be analysing data, coordinating both short and long-term projects, the next you could be in Parliament supporting Ministers in a debate. You can expect to write briefings for Ministers and senior managers, and respond to written questions from MPs or members of the public. Throughout your time on the Graduate Development Programme, you'll work with all sorts of government departments, external organisations and individuals to debate and craft the policy we deliver. Whatever your area of policy, you'll enjoy real responsibility, challenge and fulfilment that we don't think you can find anywhere else.
For full details and to apply, click HERE