2021 Insights Graduate Scheme
Description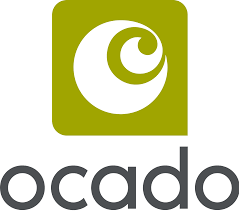 How to Apply
Following the creation of a £1.5bn joint venture between Ocado and M&S – Ocado Retail was formed on 5th August 2019 and created separately to Ocado Group. Ocado is the world's largest dedicated online supermarket serving over 350,000 households a week, and a 15% share of the UK online grocery market.
Ocado Retail Ltd are opening their doors and welcoming you to apply for our 2021 Graduate Scheme.
Ocado Retail has been growing rapidly and through this we are able to give real responsibility and autonomy to our graduates. If you are looking to join a fast paced, dynamic and innovative company then this is the scheme for you.
What we are looking for from our Analyst Candidates:
Someone who is passionate about understanding market trends and customer preferences.
Analytical, and data-driven individual who can network and build relationships to deliver best results to our clients and customers.
Your journey while you are on board our scheme
This 18 month scheme is designed to develop your knowledge of Ocado Retail while training and giving you the tools to become an expert in the industry.
It encompasses a series of placements in analyst teams across the business; areas including: Marketing, Customer Research, Web Merchandising and Trading (Range, Pricing and Promotions)
For full details and to apply, click HERE