2021 Graduate Development Programme
Description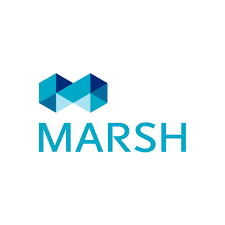 How to Apply
Marsh is a global leader in insurance broking and innovative risk management solutions. We help clients quantify and manage risk — and help them unlock new opportunities for growth. Marsh uses a team approach to address our clients' risk management and insurance needs. Each client relationship is coordinated by a client executive, who draws from our many industry and risk specialties to assemble the resources to analyse, measure, and help manage multiple risks.
Throughout the Marsh Graduate Development Programme you will receive immediate commercial exposure and participate in a structured training and development programme to provide you with an intense and comprehensive introduction to the world of risk and insurance broking.
There are four primary areas we recruit into: Broking, Client Executive, Projects and Client Advisory Services in five locations: London, Norwich, South of England, North of England, Midlands, Scotland and Ireland.
Broking — Within Broking you could be working within a specialty team to understand all the risks associated with a particular industry and then working with a team to broker a deal.
Client Executive — As a Client Executive you'll be liaising with your clients and understanding their business, the risks and what value looks like for them. You'll then be in a position to advise on the best course of action for their risk management and work with the broking teams to make this happen.
Projects — Working on Projects means that you will gain exposure across multiple lines of insurance both internally and externally, allowing us to build an extensive network of talented professionals.
Client Advisory Services — Working for Client Advisory Services, you will work developing and delivering innovative solutions which may include enhancement of risk management approaches, handling of complex claims and use of data-driven analysis to inform a client's insurance strategy. In order to be considered for this area an A-level in Maths or other numerate discipline is preferable.
For full details about the Programme and how to apply, click HERE