Happy New Year! It's January 2019 and if you're feeling the struggle to stick to your New Year's resolutions already ie- not to get through all your loan, work harder, cut down on Nandos/Dominos, attend the university gym- don't worry. We've got 3 super quick* and easy Careers Resolutions you can start today to get your career started in 2019.
1. Update your CV.
Whether you're in your 1st year or about to graduate- chances are your CV needs a brushing up. This could be as simple as adding Royal Agricultural University at the top of the 'Education' section with the dates and your degree, or adding that Christmas work experience. Make sure you've got it up to date now as that'll make it easier when you come to apply for jobs. Add those summer placements in too. We'll be continuing to hold CV clinics throughout Semester 2, so look out for our poster on the TV screens and on our social media pages, do let us know if want any help.
2. Make a CV and Covering Letter folder.
When applying for graduate roles quite often you'll be using the same examples about transferable skills that all employers seek. For example, being part of the shooting/rugby club shows your organisational and teamwork skills, being a Student Ambassador shows dedication and willingness to get involved etc etc. These are vital paragraphs in any application so do a 'skills audit' and make a note of what responsibilities you've had, a description of what you did, and the outcome. These example paragraphs will make up a covering letter. Obviously you can't write a covering letter without looking at the job description (well you can- but don't bank on gaining an interview), so add these examples along with the specific skills of what the employer is asking of the candidate and you've got yourself a full covering letter.
Then save your example drafts in a "Job Applications" folder, and keep it on a cloud account (Office 365 or GoogleDrive or similar, we don't mind, we don't get sponsorship). This way you can keep them in one place and access them any time- rather than relying on always being on your current laptop. This is also handy because if you decide to do a gap year working abroad, then you have easy access to email, print, and update your CV.
When applying for jobs, upload each covering letter to your cloud account so you can look back through your previous applications as your career progresses. You never know when that time on your family's friend's farm dealing with those sheep back in 2016 will be a useful example for a future role. Even if it's not part of the current career plan!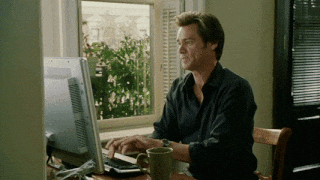 3. Start looking for jobs/placements/work experience
Now's the time to continue looking at graduate jobs, looking for your 2nd year placement, and work experience if you're in your 1st year. Keep an eye on the jobs portal as we're likely to get in a lot of seasonal lambing and harvest jobs as well as full time graduate roles this semester. You can access the Jobs Portal from the Gateway Page, and you can sign up to get the weekly jobs email which comes out every Friday lunchtime. Click here to access: http://careers.rau.ac.uk/ Even if you're not ready to apply for anything right now- it's a good idea to have a look to see what opportunities employers send to us.
If you have absolutely no clue what you want to do, and want to bury your head in the sand, then come and see us. We're not going to tell you off because you're feeling a bit lost, or stressed about what to do next. We can talk through your options at a pace which suits you the most. If you'd like to book an appointment please email Careers@rau.ac.uk
*May be not be that quick- but will definitely help you in the long run!
3.5 Follow us on Social Media

We've added this one and it's probably the easiest one. If you already found this blog through our social media channels, then great, if not give us a cheeky follow or like on the following sites:
Facebook- https://www.facebook.com/raucareers/
Twitter- https://twitter.com/RAUCareers
Instagram – https://www.instagram.com/raucareers/
This is where you can keep up to date with all our events and CV Clinics throughout the year. You may have already done one without realising it!
So there you go- three (and a half) quick and simple ways to help you in your Career in 2019! Now all the best with the rest of your resolutions…