You've reached your third and final year of university! You've completed your placement, will hopefully have had the chance to get involved with some extra-curricular activities, and academically should have an idea what grade you're aiming for. This year may seem overwhelming so we've put together our top tips for you to tackle your third year with confidence and pride.
Start Early
No doubt you've said this to yourself many times throughout your degree, but now is the year to put it into practice. The quicker you start your work the more in control you'll feel, and be able to deal with setbacks, (if they happen), as you know you're on track. The same goes for applications: If you start early, the more time you'll have to write, edit, and tweak them before you send them in.
CV and Personal Statements
Update your CV! Yes you a have a million other things to be doing, but if you do it now, you'll save time later. Think of everything you've done in years 1 and 2 and you can start drafting examples that you can use in a covering letter/personal statements. Eg- your placement experiences, part-time work, roles, or participating in a society. All these can be used in covering letters later down the line. Then all you'll have to do is apply the example you've already got to the skills the employer requests. The best way to do this is to get a cloud account- such as Google Drive etc- then make a folder called CV. The advantage of having a cloud account is that you can log in to it anywhere, anytime- rather than needing your own laptop. You can then cut and paste examples and skills as needed for different applications. Make sure you keep a copy of every application you make as well- it's good to reread them if you're invited to an interview.
Attend Careers Fairs
This goes without saying. Attend all the careers fair we have in November. The dates are as follows: Wednesday 1st November, Wednesday 22nd November, and Wednesday 29th November, all 11am- 2pm in Boutflour Hall. It's a great chance to boost your confidence in talking to employers, and seeking out who you would like to work for. Also- there might be freebies! What have you got to lose?
Research, research, research
You'll obviously be researching for your dissertation – you will research so much, you'll be able to do it in your sleep. Use the same research skills to look at companies and graduate schemes for when you finish. Graduation may seem like a long way away, but once you've started it'll fly by. Think about what companies you would like to work for. In the Careers department, we have resources on the top graduate companies to work for, and a record of where past graduates have gone. Get in touch with us to see how we can help you.
Start planning for afterwards
You don't need to know exactly what you're going to do once you graduate, but having a plan can help you come to terms with the fact that university is coming to an end. Do you want to take a year out? Do you want to go straight into a graduate job? Are you going to move back home? Do you want to go travelling? Can you afford to take an internship? Do you want to do a masters? It's ok not knowing, but even having an idea such as your immediate moves after you finish, can help you feel less overwhelmed and give you things to look forward too.
Convocation
Convocation is the time to see your course mates again, meet your old lecturers, get dressed up, and have photos taken that will immortalise yourself on your grandparent's shelf for the rest of their lives. It is a brilliant day where all your successes will be celebrated. Don't forget to register and book as soon as it's possible to. Convocation is on 18th July 2018.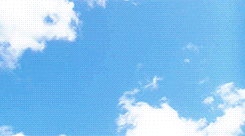 Dissertation
Obviously your dissertation is going to take up a lot of your time in your third year. We've got some tips to help you through it.
Attend your dissertation meetings
You will need to see your dissertation supervisor regularly throughout the year. While they will be an invaluable source of advice and support, be careful not to rely on them too much as this is an independent research project. Even if you are doing fine with your dissertation and everything's going ok, attend the sessions. It'll be refreshing for your supervisor to hear, and chances are they'll be interested in your subject, or may suggest a source you were unaware of. Also if you haven't started and you feel like you're running around like a headless chicken- go and see your supervisor. Don't bury your head in the sand, explain why you haven't started and work out a realistic plan to get you back on track.
Little but often
With such a big project like a dissertation, you are going to need to space your time. Some days you will freak out completely, and only write 10 words, and other days you will write 300 words before breakfast. This is ok. Work on it every day in little chunks. Once you get going it'll get easier. We promise!
Don't be the person who attempts to complete a dissertation in a day or 48 hours. You will regret it. Don't even try. Read about it on The Tab instead, and be proud of the work you've put into the project.
Proof read
This should go without saying, but proof read, proof read, proof read! You don't want to lose precious marks due to sloppy spelling and grammar. Read it out aloud to yourself, and then re-read what you've written the previous day before you start writing that day. It's always a good idea to get someone else to read over it as well. You may need to buy them a crate of beer or take them out to dinner so say thank you though!
Back it up!
Buy a memory stick (yes they still exist), buy an external hardrive, upload it to the cloud, save it save it save it. Make sure you've got as many back-ups as possible, and save them every time you work on it. If you're going away from your laptop/PC even for a minute- save it. Unfortunate as it is to have your laptop die in your third year- PC problems are not a mitigating circumstance.